About Us
Concrete Coatings, Inc's products have always been innovative and unparalleled in their quality, and our industry-leading innovators are continually modifying, changing, and developing the product line to meet the world's increasing demand for decorative concrete products.
Our Process
Headquartered in Layton, Utah, we manufacture our products on-location. Today, with ever-increasing fuel costs, time restraints and more, we realize your desire to consolidate the procurement of materials. Our expansive product line allows you to obtain materials from one source. You will no longer be required to track multiple shipments from multiple suppliers.
Our Clients
Concrete Coatings Inc. serves a variety of clients through our ever increasing distribution network, including concrete contractors, architects, and more. Contact us today. We promise you quality products, exceptional support, and a high standard of excellence.
Our Vision
By connecting people, creativity and concrete, we will be the first choice in decorative concrete products. Our superior training and technical support will help accelerate the use of our products to a new level, bringing higher satisfaction and trust to our clients and their customers.
Have any technical questions? We are here to help guide the use of our product line.
Call our office: 1.801.544.8771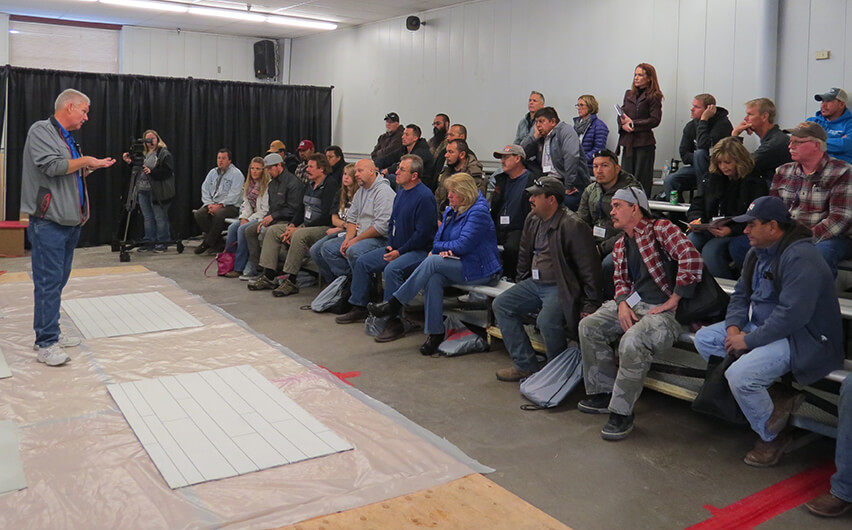 We've always believed in sales through training
We believe training is far more effective than just selling products and trying to support contractors as they learn to use them. We always have and always will offer the best expert advice on the applications and installation of our products.
Our customers have thrived, in large part, due to the training and continuing support they receive from Concrete Coatings. That support is available to you through our sales team, our web site, and our technical support department.
We get the job done: done right, right now!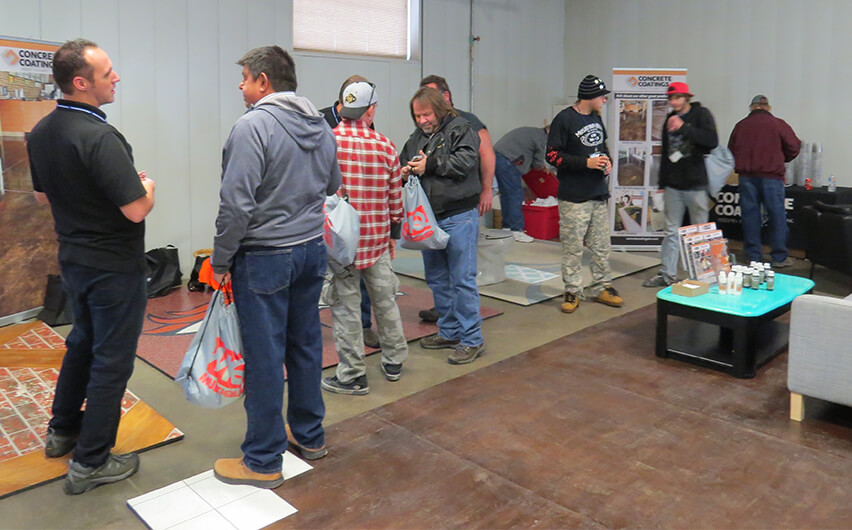 Marketplace
When Concrete Coatings, Inc. began, we chose two distinct strategies for taking our product to market: private labeling and a direct sales dealer/installer network. We built the business slowly and developed strong training and support along the way. We learned what the market really needed and provided it. Unlike most manufacturers who think their role starts and stops by selling product, we understand that you need access to information, reliable technical support, and training from people who've walked in your shoes.
Start with the very best products, support, and training!
Quality Standards & Exacting Specifications
A lot of research and development has gone into how we manufacture our products and it all comes back to our experience as installers and from working with our installers/dealers.
Just like you can buy different grades of gasoline, different grades of materials can be used to manufacture coatings. Concrete Coatings uses only one grade—the best! We own our formulas and manufacturing processes which allows us to completely control all of the ingredients. We use no fillers or extenders. Everything in Concrete Coatings' products is used to provide the perfect balance between ease-of-use and problem-free results.
In order to make products that will exceed the needs of installers, we use the most advanced manufacturing techniques and processes. Our acid stains, acrylic polymers, epoxies, and sealers were formulated from the ground up with the contractor in mind. In addition, everyone on our operations and manufacturing team has installation experience, which further ensures that products meet installers' expectations.
We don't just make individual products, we make complete systems, providing everything a contractor needs from initial preparation to final sealing— including ongoing maintenance. All of our products, from acid stains to epoxies, are designed to work well together.