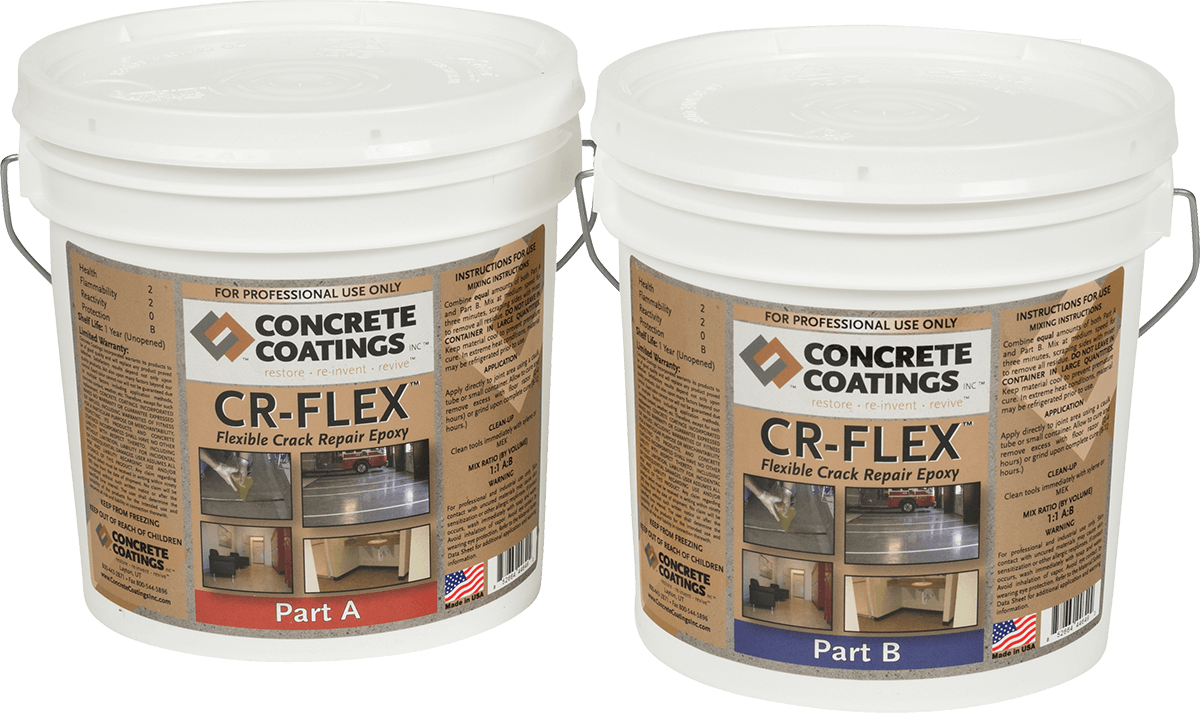 CR-Flex™ – Crack Repair
Concrete Coatings, Inc. CR-FLEX™ 100% solids, non-shrink, flexible crack repair and joint filler can be used to create seamless epoxy floors. Simply install CR-FLEX™ in all control joints prior to the flooring application.
Can be applied to cracks as well. CR-FLEX™ expands and contracts with the concrete without breaking the bond within the joint. CR-FLEX™ won't have to be replaced year after year, like many caulks. Must be mechanically mixed due to its viscosity.
Technical Information &amp Downloads: