Concrete Coatings, Inc. has developed several concrete overlay systems. We have concrete solutions for commercial and residential use—whether it's a new build or a remodel. Our overlays are UV resistant, easy to apply, and can be applied to horizontal or vertical surfaces.
Take a look at our products—from Micro-Tek™, Stamp-Tek™ and Broom-Tek™ to our popular tape and stencils—we have what you need to create a unique and durable look for your customers.
Not sure what you need? No problem. Contact us and we'll help you discover the right mix of products to create any look you can imagine.
Overlay Systems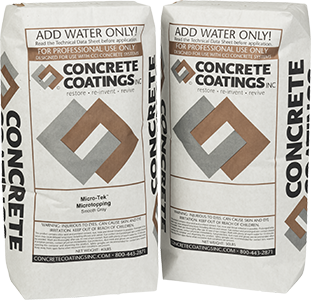 Micro-Tek™ Micro-Toppings
Concrete Coatings, Inc. Micro-Tek™ Micro-Toppings are commonly used on countertops or floors where an acid stain is desired, when the concrete itself is too abused to allow for a pristine surface.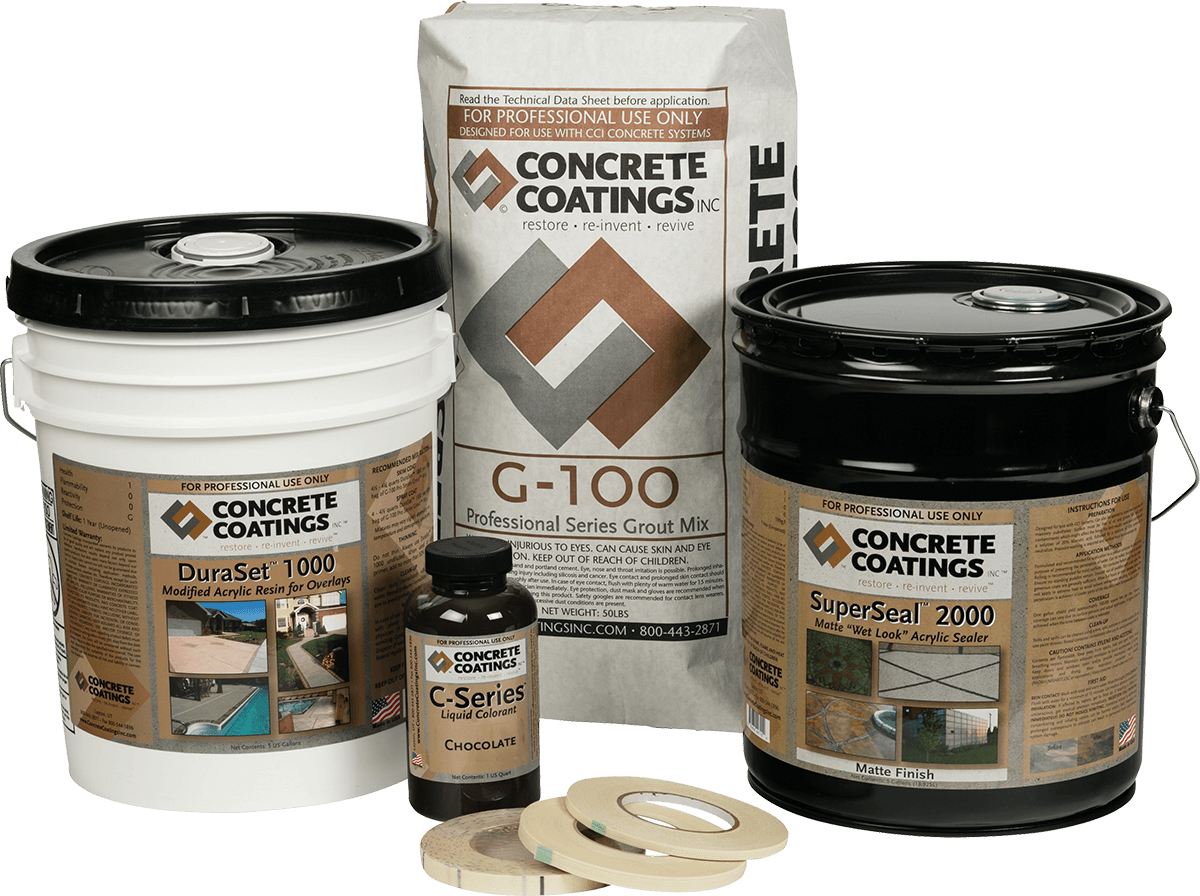 Spray-Tek™
Spray-Tek™ is a combination of a modified acrylic resin and specially formulated cements and aggregates that can have colorants added. Concrete Coatings, Inc combines the strength of concrete with the durability and bonding power of acrylics. A penetrating sealer is applied to provide superb durability, weather, and UV resistance and ensure a long product life.
To use the Spray-Tek™ system, you will combine the G-100™ Pro Series Grout with DuraSet™ 1000, C-Series™ Liquid Colorants and SuperSeal™ to create virtually unlimited color and texture variations suitable for most residential and light-commercial applications.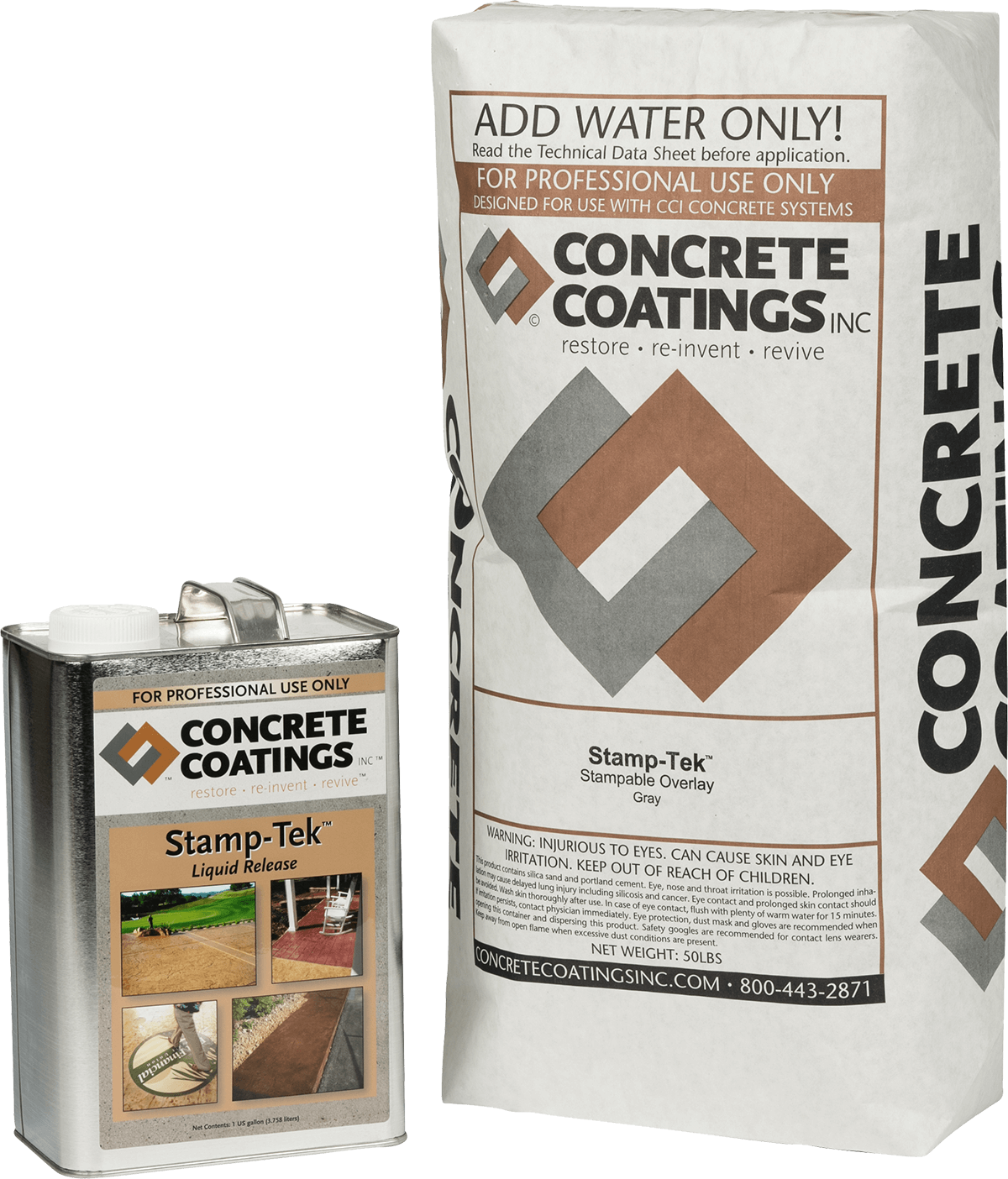 Stamp-Tek™
Concrete Coatings, Inc. Stamp-Tek™ Stampable Overlay is a dry polymer mix that creates the look of newly-stamped concrete over existing concrete surfaces. These overlays come in natural gray and work with color hardeners, powdered or liquid releases and acid stains. Stamp-Tek™ Stampable Overlay polymers are already in the mix, so there's never a question of mixing integrity- just add water. DuraSet™ VAE resin is required as a primer/bonder for this product.
Overlays Products