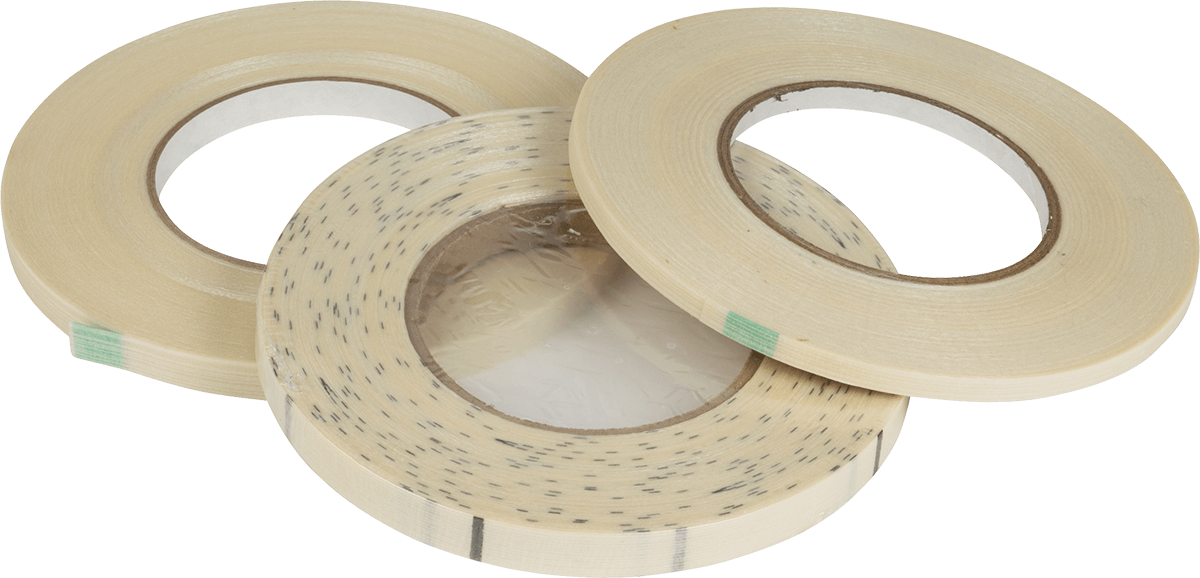 Filament Pattern Tape
Concrete Coatings, Inc. filament pattern tape is no ordinary tape—it is made specifically for concrete overlays and does not leave residue or pull up material. Our special filament tape can be used to create the look of tile, brick, rock, ribbon, or other patterns.
Our specially designed pattern filament tape is a favorite for architects, contractors and distributors. Whether you use pattern filament tape to create your own custom designs or use one of our paper stencils, you and your customers will be delighted with the outcome.
Each roll of pattern tape is 60 yards (180 feet).
Unmarked Filament Pattern Tape Sizes
1/4" Filament Pattern Tape
3/8" Filament Pattern Tape
1/2" Filament Pattern Tape
Marked Filament Pattern Tape Sizes
Pre-marked filament pattern tape is marked every 4". This tape is specifically used to create brick pattern.
1/2" Pre-Marked Filament Pattern Tape