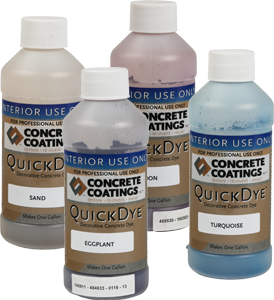 QuickDye™
Solvent-Based Dye for Concrete
Concrete Coatings, Inc. QuickDye™ is an alternative to chemical stains. This product is easy to apply and can be sealed quickly. QuickDye™ powder is mixed with acetone so it is important to have adequate ventilation and airflow. Use for small stain jobs or as a touch up for VIVID™ Acid Stain. Penetrating additive may be added for a richer, more vibrant color.
Easy to Apply
Interior Use Only
Large Variety of Colors
Unlimited Shelf Life (unmixed)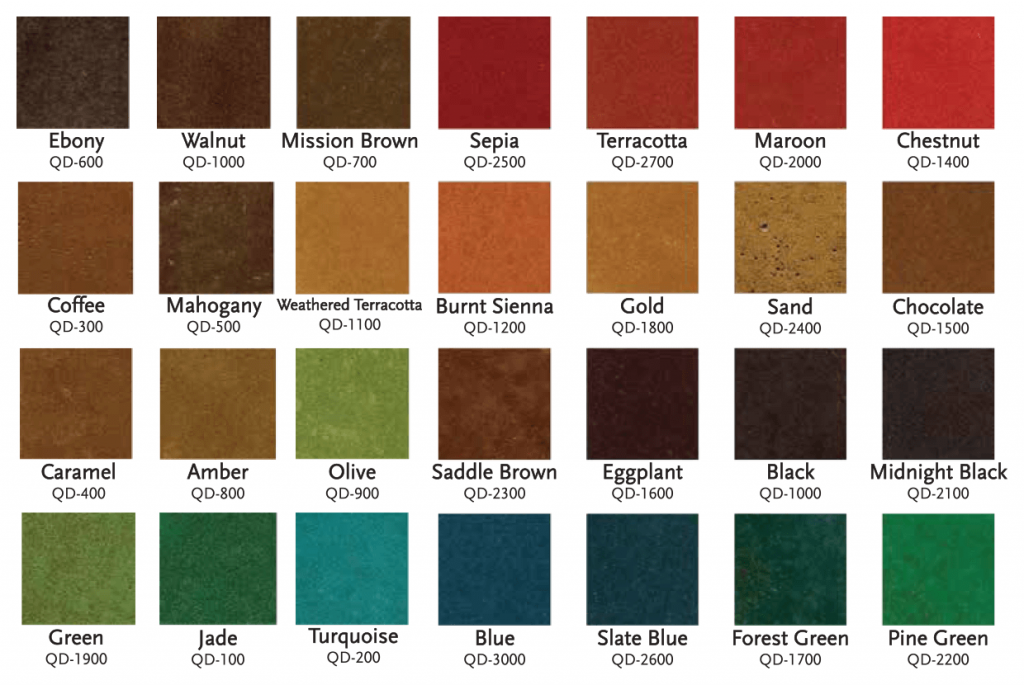 Packaging: QuickDye™ Powder 8 oz. bottle. / Penetrating additive 20 oz. bottle.
Coverage: 400-600 square feet per gallon per coat. Varies based on concrete texture and mix.
Some QuickDye™ colors are special order and may require additional delivery time. Call for details.